New Construction, Commercial Construction, Remodeling, Kitchens, Baths, and Additions
Our customers offer our best advertising. By providing our clients with amazing customer service and quality design and construction they have offered us their review.
Below are testimonials written by satisfied clients:
We used Daniels Custom Builders for our first project in Florida.
We had to replace custom cabinets, granite, A. C., on demand water heater,
paint, trim, flooring, and electrical.Scott handled this project while we were thirteen hundred miles away. We feel Scott communicated well and was very competent and trustworthy.Because of this we used Scott for our second project in another home we purchased in Florida.
We were as happy with him on this house project as we were on the first.
Any future projects we have Daniels Custom Builders will be our #1 choice.

- Rick & Peggy
Florida
Hi Scott,
Maria and I wish to thank you for a great job you and your crew did on our home. As you know we own several houses that we rent out. We have worked with several contractors over the years. Without a question, you are the best and easiest contractor we have worked with. We were amazed to find no trash at our house when we paid a surprise visit after working hours, doing construction. You always completed various fazes of the project on time and in budget. When we arrived with our furniture, the house was clean and ready to move in. If we do any other projects in Cape Coral, you will be the first person we call!
Again, thank you for all your efforts,

-Dean & Maria G.
Florida
Dear Scott,
I am writing to express my overall satisfaction with the construction of my custom home that you built in 2004. My family and I have been living here since June 2005 and have been very pleased with the quality and workmanship. We have had virtually no problems since we moved in.
I also appreciate your help with the few questions we have had over the past few years.

Thank you and keep up the good work!

Sincerely,
- Jeffrey R.
Florida
To whom it may Concern,
By way of this letter, I am pleased to provide my personal recommendation for Mr. Scott Daniels of Daniels Custom Homes of Cape Coral, Florida. I have come to know as a business man and ultimately, as a friend.

In 2007 my wife and I decided Cape Coral was the location to build our winter dream home. After several trips and meetings, with Cape Corals top advertised builders, we felt they were very expensive and required large sums of money up front while having very strict contracts with hidden additional fees. This made us uncomfortable.

Daniels Custom Homes made us feel welcomed, comfortable and most of all, sincere about his quality and workmanship. Having a home built and living out of town, that was very important.

In 2008 Scott Daniels was chosen to build our home. We are very pleased and fortunate to have Scott; he kept us informed with the entire project, met all objectives. Dependable and trustworthy, he is willing to make the extra effort.

Since then, Daniels Custom Homes has completed three additional homes for us. I have found Scott to be honest and straightforward. His word is his bond; a trait sorely lacking in this day and age.

Sincerely,
- Michael G.
Florida
Hello Scott,
We are so glad. The house is perfect! The best job I have ever seen. Thank you so much. I hope you can do other projects for me in the future.

Thanks again and again,
- Stephen L.
Florida
Please feel free to contact us for more information about our services.
CONTACT DETAILS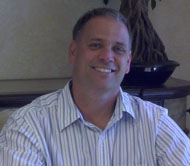 Daniels Custom Homes Inc
Cape Coral, FL 33914
Phone: (239) 677-5300
Fax: (239) 945-2250